Automotive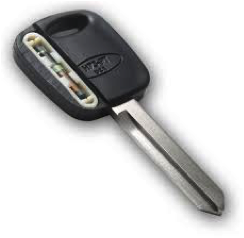 Do you need a spare key or lost all keys to your vehicle? We can make new keys to a large range of vehicles of all ages. Older car keys can be copied or cut to code at an affordable price & we can also make transponder keys for newer vehicles usually in the shop while you wait or if you have no keys – we can come out to you.
Most cars from about 1995 introduced transponder keys which have a microchip in the head of the key that transmits a signal to your car and once the engine recognizes the signal it will start the car. You can still get a plain metal key called a 'surf key' to unlock the doors but it won't start the car.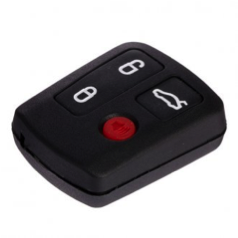 Remotes for cars are also becoming more popular and we can supply and program new remotes for most common car models. Or if you have a broken case/shell we can provide a re-shell service to reduce costs of buying a whole new remote.
At Fort Knox Locksmiths our automotive lock specialists can help with the stickiest ignition and door lock troubles by repairing or replacing the faulty locks/barrels. Our undercover secure workspace means your vehicle will be safe while it's being worked on.
Locked your keys in the car & you're in a rush? Not to worry, give us a call on our 24/7 emergency line and we will help get you back on the road in no time.
REPLACEMENT KEYS - REMOTES - TRANSPONDER CHIPS - BATTERIES - FLIP KEYS - SMART PROXIMITY KEYS - IGNITION & DOOR BARRELS - SURF KEYS - KEYS TO CODE - COPIED